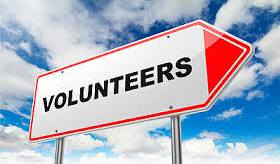 Share your time and talent...Volunteer!
Volunteer support is paramount to SILL being in a position to continue offering the Global Issues and Music Series that audiences have enjoyed over the past 50 years.
For every lecture a full complement of volunteers is required to ensure everything runs smoothly. They include the parking facilitators, ushers, greeters, ticket sales and/or logistics administrators, as well as others.
While the Global Issues and Music Series run January through March, the SILL Board works throughout the year in preparation for the next season. In many instances volunteers work directly with the SILL Board members in the areas of marketing, public relations, technical support, programming, recruitment, community outreach and special events.
If you have the interest and desire to join the many volunteers who are already involved, and wish to learn more, please contact us at sillvolunteer@gmail.com