You can view Music Monday sessions for 2 weeks after broadcast
You can view Global Issues lectures for 4 weeks after broadcast

Click on the link below (this same link is in the red box on the website front page for future visits)
Virtual Season Login

This takes you to the viewing site
Note: On a tablet or phone or if your browser is not full screen, you may see 3 vertical lines ||| on the right.
Click on them to show the text links at the top of the page.



To watch a past broadcast, choose Music Monday or Global Issues from the links at the top of the page.
Viewable sessions have green Watch Now buttons.

When you click on a Watch Now button, you will be asked to log in.
You will have to do this every time you connect to this site.


If you have already registered, click on the red box, this brings up the log in screen



It will display your email login and password if already saved by your browser. If not saved, you will have to enter the password every time. Click the Login button.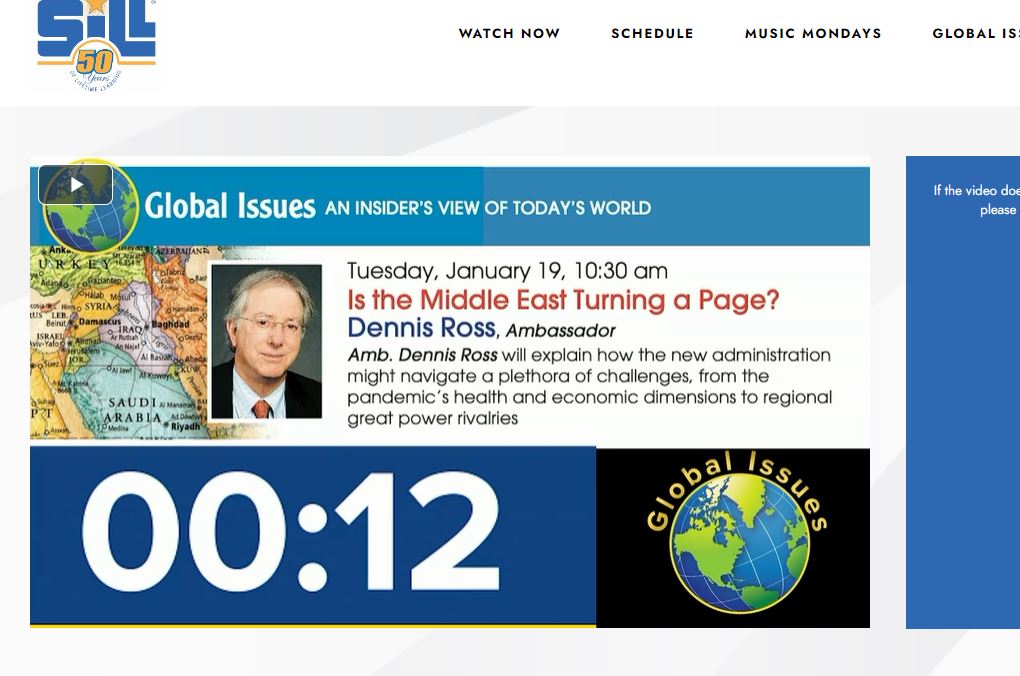 You will see the start of the program you selected. Click the button in the upper left corner to start. You may get a message about starting the sound. You can expand to full screen by clicking on the lower right corner of the picture. Press the Esc key to exit full screen.