Asli Aydintasbas
Robert Barylski
John Beyrle
Stephen Biegun
Thomas DeFrank
Susan Glickman
Margaret Jay
Jimmy Kolker
Charles Kupchan
David Lampton
Sean McFate
Mohsen Milani
Manjari Chatterjee Miller
Nolan Peterson
Dennis Ross
Yasmin Sayed
Kori Schake
Lee Schneider
Charles Schudson
Thomas Shannon
Charles Shapiro
Suzanne Spaulding
Barbara Stephenson
Jeremi Suri
Aron Troen
Martin Walker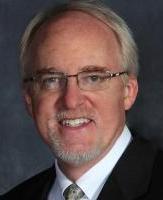 John Beyrle
Amb. John Beyrle was elected Chairman of the U.S. Russia Foundation in October 2018. Prior to this he served as an American diplomat for three decades in a career focused on the Soviet Union and Russia, and Central and Eastern Europe. He served as ambassador to Bulgaria (2005-08), and to Russia (2008-12). During the latter assignment, Amb. Beyrle helped foster improved U.S.-Russian relations, highlighted by the signing of the New START nuclear arms reduction treaty.

Amb. Beyrle received the Presidential Distinguished Service Award from President Obama and the Presidential Meritorious Service Award during the administration of George W. Bush. Secretary of State Hillary Clinton presented him with the Distinguished Service Award, the State Department's highest honor. He retired from the Foreign Service in 2012 as a Career Minister.

Amb. Beyrle holds a bachelor's degree with honors from Grand Valley State University and an M.S. as a Distinguished Graduate from the National War College.