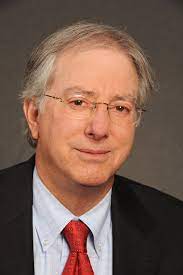 Amb. Dennis Ross is a counselor and William Davidson Distinguished Fellow at The Washington Institute for Near East Policy since 2011. For more than 12 years, Amb. Ross played a leading role in shaping the Middle East peace process, dealing directly with all parties as the U.S. point man on the peace process in both the George H. W. Bush and Clinton administrations. He served two years as special assistant to President Obama for the Central Region, and a year as special advisor to Secretary of State Clinton.

Prior to service as special Middle East coordinator, Amb. Ross was director of the State Department's Policy Planning Staff. He played a prominent role in U.S. policy toward the former Soviet Union, the unification of Germany and its integration into NATO, arms control negotiations, and the 1991 Gulf War coalition. During the Reagan administration, he served as director of Near East and South Asian affairs on the National Security Council staff.

A graduate of UCLA, Amb. Ross wrote his dissertation on Soviet decision making and served as executive director of the Berkeley-Stanford program on Soviet International Behavior. He received UCLA's highest medal and has been named UCLA alumnus of the year.