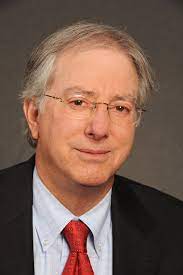 Amb. Dennis Ross is counselor and William Davidson Distinguished Fellow at The Washington Institute for Near East Policy. For more than 12 years he played a leading role in shaping U.S. involvement in the Middle East peace process. He dealt directly with the principals and was the U.S. point man on the peace process in both the George H. W. Bush and the Bill Clinton administrations.
Amb. Ross served two years as special assistant to President Obama and National Security Council Senior Director for the Central Region, and six months as special advisor on Iran to Secretary of State Hillary Rodham Clinton. Previously he played a prominent role in U.S. policy towards the former Soviet Union and the unification of Germany and its integration into NATO.
Amb. Ross's most recent book, Be Strong and of Good Courage: How Israel's Most Important Leaders Shaped Its Destiny, written with his colleague David Makovsky, profiles four Israeli prime ministers who made historic choices. It explores lessons from these decisions for guidance on dealing with the fateful choice that Israel's leaders must soon confront or by default become a binational state.
A graduate of UCLA, Amb. Ross has been named UCLA alumnus of the year.