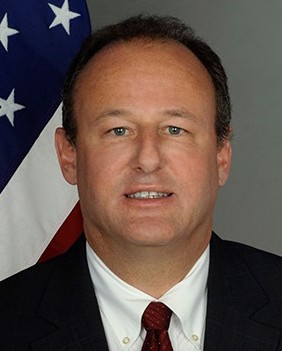 Amb. Eric Rubin was elected to serve as the President of the American Foreign Service Association (AFSA) after his posting as U.S. Ambassador to Bulgaria (2016-2019). He retired from the Foreign Service in 2023.
Having joined the Foreign Service in 1985 after graduating from Yale, he started as a political and human rights officer in Honduras (1985-1988). In 1989 he was assigned to the State Department's Operations Center. From 1989 to 1991 he worked in the Office of Soviet Union Affairs where he monitored and reported on the collapse of the Soviet Union. Next, he served as the security affairs officer for Central and Eastern Europe.
Amb. Rubin left Washington in 1994 for Kiev, Ukraine as Deputy Political Counsellor. In 2001 he was posted to Chiang Mai, Thailand as Consul General.
In 2004 he returned to Washington as the director of the Office of Policy Planning and Coordination in the Bureau of International Narcotics and Law Enforcement Affairs. In 2006 he served as the executive assistant to R. Nicholas Burns, the Under Secretary of State for Political Affairs at the time. From 2008 to 2011 he served as the Deputy Chief of Mission in Moscow.